Source: www.rucriminal.info
Readers Rucriminal.info probably have not forgotten such a character as the former head of the IFNS № 28 Olga Stepanova. It was suspected that contributed to the theft of the budget astronomical sum of 60 billion rubles. Thus efforts of the investigator Denis Nikandrov from criminal cases was removed not only Stepanova, but also her subordinates who testified on the chief. And that's not all. Stepanova was allowed to go abroad, where she leads a very rich life. Why this happened? We offer You a version of the most Stepanova.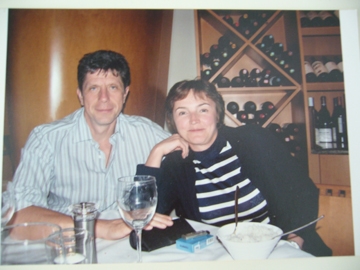 Olga Stepanova left the country quite a long time ago and since then nothing has been heard about her. As found out Rucriminal.info, they are not gone, and very well settled outside of Russia. Basically, the former head of the IFTS № 28 spends time in the UAE, where she has several properties. But sometimes, he gets to Switzerland, where, associated with her account. Stepanova is found sometimes with friends and sometimes with them very Frank. One of these visitors, speaking with Olga, told Rucriminal.info that suddenly the woman decided pootkrovennichat. And spoke about his "wand-wand", through which she was behind bars. "And I approved the majority of operations on a personal call of Anatoly Serdyukov and I can prove it", - Stepanova's acquaintance reported. Recall that Serdyukov headed the Federal tax service of the Russian Federation, and when he became defense Minister, at once appointed Stepanov for a good place in Rosoboronpostavki. Stepanova's words explain a lot.
In due time field investigators collected materials that through IFNS No. 28 , during the period when it was directed by Olga Stepanova, 60 billion rubles (by the Way Stepanova appears and in so-called "Magnitsky's list") were stolen. As a result of GSU SK the Russian Federation across Moscow has become different episodes to bring proceedings, which gradually led to the roof. Let's show it on the example of one of the cases, the materials of which are available Rucriminal.info ahhh! According to documents of investigation, from July 20, 2009 to January 15, 2010 in Moscow "unidentified persons" decided to steal "money from the Federal budget". To do this, the IFTS № 28, which was headed by Olga Stepanova, were sent documents for VAT refund on behalf of six companies: "Russian Park", "Lucia", "Expressfinance", "businessconsalt", "Atlantis" and "Crohn". In total, they asked to pay them 3 billion rubles. All these firms were fictitious. Despite this, "officials of the IFTS № 28 were unreasonably made decisions" on VAT refund for 3 billion rubles to six companies.
First, among the accused was the Deputy head of the Department of Desk checks IFNS № 28 Lyudmila Gusakova. She did not remain silent during the interrogation. Gusakova admitted that he knew that companies that require VAT, are "ephemeral" and reported this to the friend Stepanova - head of the division for cameral audits Moscow IFNS N28 Olga CIMI, and she went to consult the head on No. 28. "After that CIMI told me that in the conclusion of Desk audits need to write that on a decision on a VAT refund. Thus, a positive conclusion of the Desk audits of VAT refunds actually taken Stepanova personally. The decision was made on the instructions of Stepanova, because she was my leader and her instructions were mandatory," - said during the interrogation Gusakova.
Based on her testimony, the prosecution has charged CIMI. Further, we had very little to disclose "sensational cases". To indict Stepanova, the head of the IRS number 28, certainly, to be told on whose authority it was given "go-ahead" for the payment of money.
But it went up and came to the then TFR investigator Denis Nikandrov, who is now serving time for receiving a large bribe. After that, the whole investigation began to take revenge back. Stepanova was allowed to go beyond Russia, where she never returned. Charges Zimi was changed to negligence, then the case against her was dropped under the Amnesty. And criminal prosecution Gusakova Nikandrov stopped "for lack of corpus delicti".
Stepanova has a very successful "lifesaver".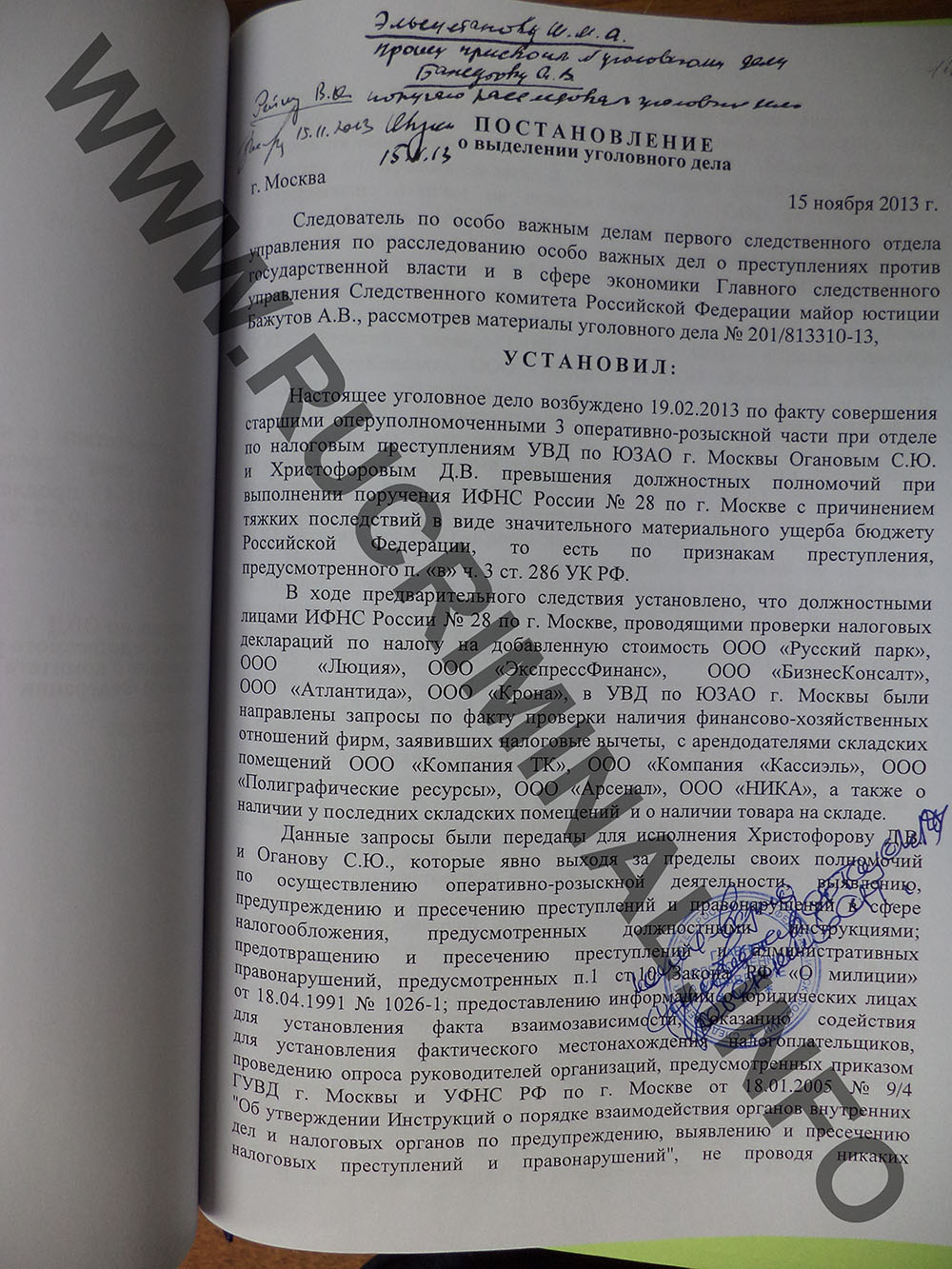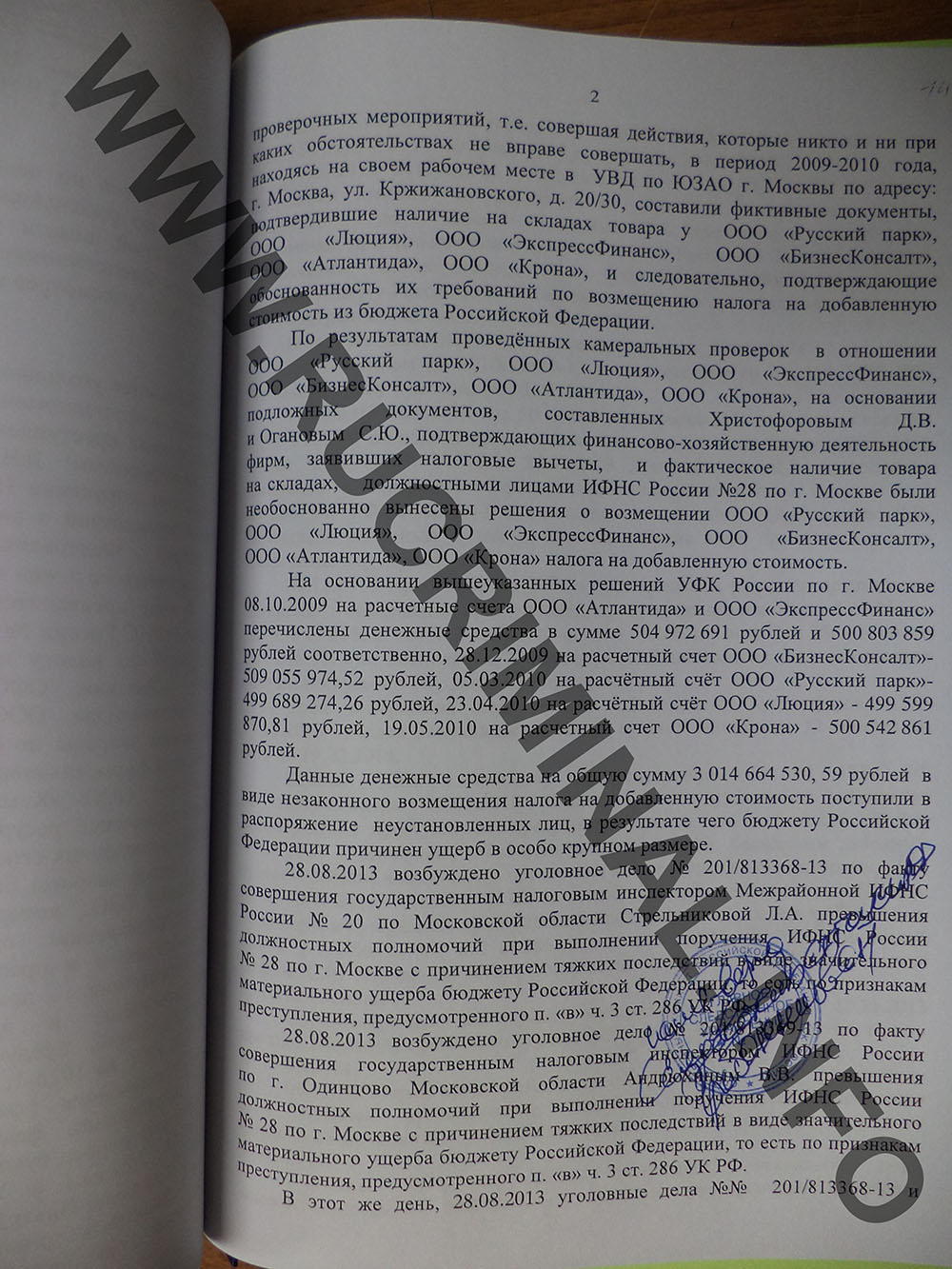 To be continued
Arseny Drones
Source: www.rucriminal.info