Dariga Nazarbayeva returned to Kazakhstan from London. She flew to the capital of England to calm her own son, grandson of the first president and leader (elbasy) of Kazakhstan, Nursultan Nazarbayev, 29-year-old Aisultan Nazarbayev. The latter threatens to talk about the whole backstage relationship between representatives of Kazakhstan and Gazprom. Among other things, this causes concern for the person who built all these relationships - for Fuad Uzbekov. This is a shadowy and non-public businessman with a very interesting biography. Rucriminal.info continues to talk about the fate of Uzbekov.
In July 2007, it was announced that Fuad Uzbekov was one of the directors of the Australian company Carpathian Resources Limited (an oil and gas company that has existed since 1997), the main asset of which was a number of gas fields in the Czech Republic. At the same time, almost a controlling stake in the company came under the control of Energo Holdings Corp., a muddy structure, behind which stood separate Gazprom top managers and Kazakh gas companies. Soon, representatives of these top managers come to Carpathian Resources Limited.
The company's chairman is Maximilian Henri Danishevsky, who was previously a member of Gazprom Export's management team and was responsible for transporting gas to Cyprus and Israel through a project to expand the Bluestream II pipeline.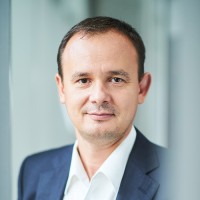 One of the directors of Carpathian Resources (instead of Uzbekov, he did not stay in this position for long) is Kirill Dragun, a former employee of KasRosgaz.
At the same time, a decision is made to change the nature of Carpathian Resources. Everything recalls as if Gaz-Prom decided to go into pancake trading. By the decision of a new shareholder (the main representative of which is Uzbekov), the Australian company opens two gas stations in the United States, and also invests in retail vehicles, selling lenses and eyeglass frames in the United States. Later in the course of litigation, it turned out that Carpathian Resources was actively engaged in the purchase of debt obligations in the United States. Further more. In 2011-2012, Carpathian Resources sells all of its assets in the Czech Republic in order to invest all these funds in a joint project with Gazprom's daughter Gazpromtrubinvest, which provides for financing in the amount of 200 million euros. And immediately after that, the elimination of Carpathian Resources is announced.
According to Rucriminal.info sources, this pure Australian company with a rather long history was used as a layer for buying a number of assets needed by these "muddy" top managers, and then for investing dirty money in the USA, as well as other financial frauds.
In 2007, when Fuad bought Carpathian Resources, at the same time, through a friend of Konstantin Lutsenko, he began negotiations on the purchase of the Rompetrol Group in the interests of KazMunaiGas.
Rompetrol Group is a multinational oil company with most assets in Romania, France, Ukraine, Georgia and Moldova. The Romanian billionaire Dina Patriciu led her.
Top managers at the Rompetrol Group were former Moldovan Prime Minister Ion Sturza and Lutsenko, previously associated with Gazprom structures. Lutsenko and Uzbekov were friends, and through their mediation, KazMunayGas initially bought 75% of the state owned Rompetrol Group, and in 2009 25% owned by Patriciu. It is noteworthy that it later turned out that the privatization of Rompetrol was accompanied by incredible corruption, in 2016 an investigation was launched on this fact, and the company's assets were seized. Because of this, KazMunaiGas was forced to sell Rompetrol to the Chinese.
In 2008, Uzbekov, Lutsenko and Sturza created the offshore Chandler Group Holdings. Among the founders of the company is Gunnar Nordsletten, whose father served as the Norwegian ambassador to Russia from 2000 to 2008. The owners of this offshore were three others - Thinkpulse SA, Argali Holdings Ltd. and Sovereign Sales & Commerce Ltd. In turn, this trio established the Luxembourg offshore Einer Energy Holding. Through this structure, the Uzbeks began to invest funds of their clients (including coal tycoon Alexander Schukin) around the world.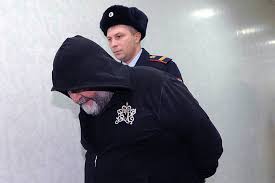 To this, sources of Rucriminal.info add that during the transactions with Rompetrol, the Uzbeks family had a new partner - a citizen of Romania and Great Britain Viorel Campinu, who specializes in, among other things, in investing in frankly criminal projects. For example, recently it has been closely connected with Ukraine and was related to the supply of weapons from this country to Qatar, which was later acquired by ISIS.
To be continued
Denis Zhirnov