Rucriminal.info has at its disposal a complete transcript of the conversation, in which a man with a voice very similar to the top manager of Rostec Nikolai Kolesov is the soloist. This is the former governor of the Amur Region, whose entire entourage was in prison, and he himself got off with resignation and moved to the chair of the head of the Concern of Radio-Electronic Technologies (KRET), which includes more than 70 Russian enterprises producing electronics. Together with his old friend, industrial director of the Rostec Group of Companies Anatoly Serdyukov, Nikolai Kolesov creates many interesting things. Part of the secrets of the Wheels is just shared during the conversation.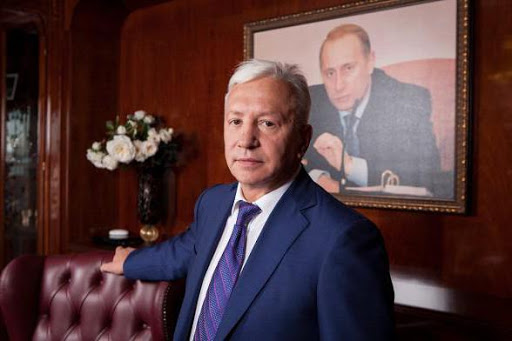 How to get out of the sanctions, create a one-day company, get the generals drunk, or fire the generals - a man whose voice resembles Nikolai Kolesov, the head of KRET, discusses all this.
Kolesov tells how he released Nikolai Voronov, the former director of the Nizhny Novgorod NPO named after Frunze, from house arrest and criminal. For this, in his own words, he had to drink a lot of whiskey with people in uniform. We remind the reader that Mr. Voronov was detained at his workplace on September 8, 2017.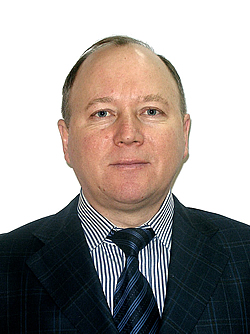 Voronov was taken under house arrest. The detention was connected with violations in the implementation of the Federal Target Program (FTP) for the development of the military-industrial complex. Voronov was suspected of abuse of office. In 2015, during the execution of the state defense order, Nikolai Voronov caused damage to his native enterprise in the amount of 30 million rubles, when he concluded a deliberately unprofitable contract for the supply of imported equipment with an intermediary firm.
Apparently, whiskey looses the tongue very well. And on the recording you can clearly hear how the admission is going on that very large generals from the Ministry of Internal Affairs had to drink.
Rucriminal.info provides a complete transcript of the recording, removing numerous mate.
"Today the RPKB is in the state corporation (GK Rostec). I tell him, I can't fucking give him money, and they won't, fuck it. They won't give it to you, because they are in the state corporation today.
Today in a state corporation, let's say, now even you there, there is some money for some stages of e ..., I read it a little yesterday, only yesterday, even if I give it to you, it will go to the state corporation. Do you think Zavyalov (IN Zavyalov - Deputy General Director of Rostec State Corporation) will give money? Zavyalov will immediately give Volobuev (NA Volobuev - Deputy General Director of Rostec Group of Companies), and Volobuev will be given to Khodov (KV Khodov - Rostec Security Director), and Khodov is a general, from Buryatia!
I tell you ... You told him how I pulled the director out for a year! In the morning I start the planning meeting, in the evening I finish it. And he is the director sitting there! Only because of one thing. Khodov came on the third day, and there at Kolesov's in Frunze (JSC "NNPO named after MV Frunze"), director until x ... s ....
Are you talking about Frunze?
Yes, with Frunze, Nikolai Voronov. You also speak of Voronov. (inaudible). There, sitting now. I sat there, studied for a year, now I will study others. And so, he came, and all ... was in what? He has a joint venture with Rohde & Schwarz.
I remember there was a good story.
But she, she stayed, but only he got burned because of her. And the picture turned out - sanctions are being introduced, and Rode Schwartz cannot supply separate blocks to him. What is he doing?
He comes to me, I call the security guards and say: "Guys, how will we get out of the situation from these ... sanctions?"
Unintelligible
Not any .. There is a good way out. So I'll teach you how to do it on the federal target program.
Through third countries?
No need ... We take to open the site and opened some kind of a company there, but 100% - this company is Frunze (JSC "NNPO named after M.V. Frunze"), but we do not appear in the registers, purely registered as a cleaner ... We applied for a cleaning lady, she is a 100% share in the LLC-shke.
She issues it through a notary to the plant, but we do not give it anywhere in the Unified State Register of Legal Entities. This is a cleaning lady!
And this is a package that the owner is the plant, we pack the package, sign the FSB officers and give it to the first department.
The company is not Frunze (JSC "NNPO named after MV Frunze"), a company is some kind of LLC from the street, you know, and they send any company from the street. Everything, the contract with Rode Schwartz, everything, these pay, these deliver, no sanctions. So? So! Only he is obliged by law, according to the tax code, to leave some margin there. He takes there, let's say, it costs one hundred rubles. He buys for one hundred rubles, and gives the plant for 105. He leaves five rubles for this company. The plant received, makes these devices all for….
Moves, oh bitch, are you getting rich? For .. attendants! With one call. Come flippers…. Well, from the state corporation, if they come, this Khodov, if he gives it to the FSB, the FSB gives everything, you can't stop it! They immediately came and arrested him. And then the promotion begins, I say how? Calling the security guards. What are you! We're going to the cops. And they, the FSB-schnicks, will not do anything themselves. They give that the cops have closed and ..!
He needs to go to the investigative committee.
They have an investigative officer ... You see, I have already studied everything, I already know everyone! I know Romanov, investigative the Ministry of Internal Affairs!
Well, that's right.
Investigative Committee of the Ministry of Internal Affairs. There is an investigative committee of the Russian Federation, and there is an investigative committee under the Ministry of Internal Affairs.
And with the prosecutor's office, right, there are three of them.
Under the FSB, under the FSB
FSB usually with ATC
Listen, don't. The FSB is the worst thing. The second, the most terrible, is after the FSB - this is the investigative committee in general, this is Bastrykin. But the next one is Romanov. Romanov is a department, an investigative department. The Ministry of Internal Affairs of Russia is the central office, where everything is under control, all the criminal cases that they open.
Bitch. I take the cops and say: "Guys, let's go," and there was a general. All ... what else happened? Because the cops also sent to Khodov ... because they came to Kolya (N. Voronov) and said: "Listen, you Voronov, I need 550 million rubles, as (the name is illegible) came, the head of the Saratov department. He invited me to Saratov, listen, Nikolai.
Almaz (JSC "NPP" Almaz ")?
No, this is ... (inaudible). I need 25 million. Help, here and there ... Well, it's easier, I always help. I call with one call and we overtake 25 million. I left everything, everything ... Suddenly his nukers come to my director and say: "So, tomorrow we are starting to kill you, the manager said, right there 130. Well, I understand, he turned to me, I helped him, right? But he sends his nukers and says, tomorrow it will be mochilovo, another 130 million. I pick up the phone, listen, hello, your guys came there ... Yes, Nikolai, I need it this way, that's it ... I say, listen, let's do it in a good way. You write a letter to Chemezov, I will go to him, he will write and we will officially do everything. Yes on .. I'll write to someone else and that's it. I need it, come on tomorrow. I say, okay, I get up and go to him (to Chemezov S.V.). I say, boss, so and so. He presses the button, and he is Colonel-General, Deputy. Bortnikov. He is so button once, the next day from work to…. by the decree of the President. And he can't get a job anywhere. Well, they don't plant their own. Like this.
(Inaudible)
You, Kolya Voronov, give 50 million, the FSB general has arrived ... this is the Ministry of Internal Affairs, Nizhny Novgorod. Nikolay calls me. I, listen, let him write a letter, I tell everyone so .. I am not a private shop for them ... We are a state corporation. Let him send the letter, I'll go to the boss (to S.V. Chemezov).
And fuck them ...
Well no. If they apply officially, then the investigative committee from Bastrykin, well, one of the departments turns to me. I say write a letter. He wrote me a letter worth 100 million. I come to the boss (S.V. Chemezov), I say, boss, that I have a billion rubles for charity. Well, one gives, some,…. dancing. That one sings, that one is ... well, I say, the right people. He ... signed. What difference does it make to me? I handed them over to me ... What ... does it matter to me?
Policemen ...
No, to these footsteps. And they needed to ... he, this sled ... the head of the department, he is the president of the judo section, ... well, judokas. Like this. All of them pass through me. Volleyball was necessary, volleyball players for the European Championship, signed 30 million. I have one ... a billion, you know? I made a turnover of 155 billion, I have one out of 155 for charity - 60% to the boss (S.V. Chemezov), 40% I give to the directors, to decide on the ground, because without this, nothing will work out anyway. March 8, February 23, New Year, city day, region day, they are for .., these governors. It is still necessary to decide. Here's a….
And after that I went, called the cop, the cops, come on here. All the FSB-shniki, let's go, we open the 1st department, this company, a factory, 100% plant (JSC "NNPO named after MV Frunze"), ... someone can see it. I show the chief (S.V. Chemezov) with the FSB - this is a factory company. Naturally, according to the tax code, he should leave the margin, why is he credited with something? And for this ... he was arrested. Year, year! Here I am, somewhere he was, I was in jail for seven months.
I know him ...
Then I transferred him to house arrest. A month ago, the criminal case was closed, no complaints. But, how much did it cost me to drink whiskey first with Golovanov - the head of the Criminal Investigation Department of the Moscow Criminal Investigation Department, Romanov ... This general was first removed from work ...
A poor peasant, this one, Voronov, how much did it cost ...
It cost nothing ... It was nerves ...
Rest for a year ...
Well, you know, you still need to clean ... I now, here ... we are now making SINS (non-inertial navigation system) according to the same scheme, but I made it more cunning. I made it smarter, simpler, and smarter. The first is that such a package from KOMZ-BAIGYSH (JSC KOMZ-BAIGYSH) lies with the state corporation (GK Rostec). And there, I went to the department "P" (FSB department), (the last name is illegible) signed that I checked the documents, it was written and written, two signatures, "Open only to the general director of the state corporation Chemezov", and this is the property of KOMZ-BAIGYSH, which makes on FTP. I'm just giving you a tattoo. Then you have no sanctions. "... metallic" (the name of a foreign company is illegible) supplies you, everything is supplied to this company, which is not connected with the state, with the defense industry. Got it, yes, the diagram? But I also made a smart move. I took from them the seconded (from the "P" department of the FSB) to this KOMZ-BAIGYSH and that's it. Whatever you do bich, there ...
All under the list ...
To me, .. you have an employee there, your employee who controls there. I can't go there every day ...
From the FSB or intelligence?
FSB, department "P", there anyway Korolev had this meeting and from there a man.
To be continued
Timofey Grishin